For many centuries,
straight razors
have been used to shave beards. The straight razor shave is a long blade that resembles a knife and can be folded into a handle.
You have probably heard some people say that beards have gone mainstream. However, there is no beard style that can rival a clean shaved beard.
Men who find it hard to shave regularly often complain of rashes or unwanted shaving foam smell. Shaving doesn't have to feel bad especially when you are using the right razor.
For many years, men have been told they need to ditch the straight razor and go for disposable ones or electric shavers.
You have probably seen TV commercials saying that electric shavers are fast and safe to use. If not, it is likely you have seen handsome men on TV commercials using disposable razors to shave their beards covered in foam.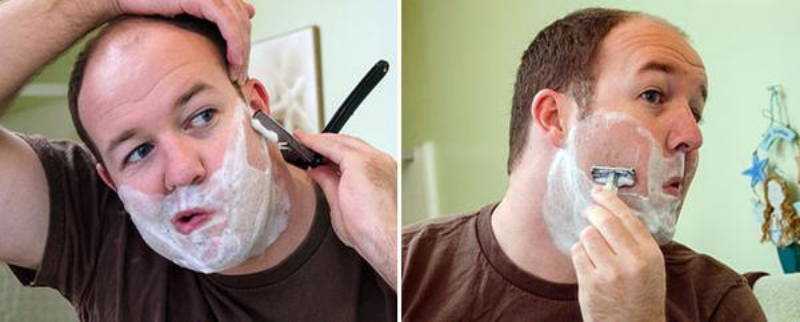 This has made many men believe that the secret to a nice manly face is disposable or electric shavers. However, that is bound to change as men are starting to realize the benefits of using straight razors.
In fact, The Economist has shown that the popularity of disposable shavers is declining as their sales continue to dwindle.
This is because most men are discoveringthat straight razor shave is better compared to the cheap plastic disposable razors and their electric counterparts.
If you are new to straight razors perhaps the question that is bothering you is why straight razor shave is better. Right?
Here are some of the reasons why straight razor shave is better.
You have probably heard companies that make disposable shavers advertising that their product offers a clean shave.
They even go ahead and explain that their products have multiple blades which make it easy to achieve a comfortable and clean shave. So you might be wondering how on earth it is possible to have a superior clean shave with a straight razor.
If you have tried to use the modern disposable shavers, you were probably perplexed to find that they cannot cut your beards, contrary to what the TV commercials were telling you that they can give you a close and clean shave.
So, you might be wondering whether it is you only or everybody else thinks the disposable shavers don't give you a close clean shave.
You see, the problem with disposable shavers is that they lose their sharpness with time. This makes it hard to achieve a clean close shave every time you use one to shave your beards.
On the other hand, straight razors have been designed to last for long. In fact, experts suggest that a disposable shaver lose their sharpness after 14 or so shaves.
Therefore, with a disposable shaver it can be difficult to achieve a clean and close shave after the 14th shave (not quit the same number in all disposable shavers).
However, with a straight razor you can have a superior clean shave because the blade can maintain its sharpness for up to sixmonths.
Therefore, you cannot compare a straight razor with a blade that maintains its sharpness for 6 months to a disposable shaver that only lasts for 14 or so uses.
The former will simply have a superior clean shave compared to the latter.
You Will Save Your Hard Earned Money
Economists would tell you before you buy anything you need to look at the initial and future costs. If the cost is more than the benefits you are getting from the product, then you should look for alternatives.
When you use regular shavers, you will find that you need to purchase more blades over time if you want to maintain that clean shave that many men desire.
But what if you were told you could save on the future costs (i.e. money used to purchase the blades) by investing on a straight razor? Would you jump on that opportunity?
Most people would, especially if they know the benefits they would get from a straight razor outweigh the initial cost.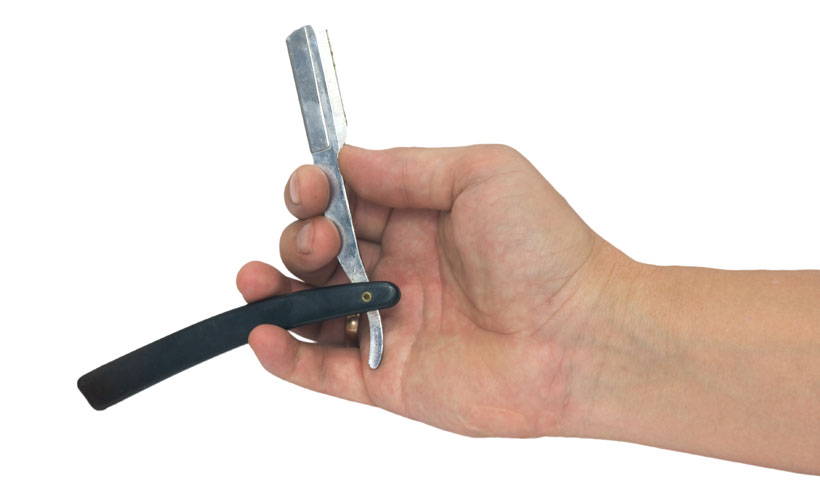 Some men usually shy away from purchasing a straight razor because of the high initial cost. It is true that the best straight razors in the market which last a lifetime don't come cheap.
However, unlike regular razors which have initial and future costs, straight razors only has the initial cost (i.e. money used to buy the product).
Therefore, with a straight razor you will not have to worry about future expenses as you will save your hard earned money that could otherwise be used to buy blades.
You Will Have Less Irritation
A straight razor with a single blade will not only give you a superior clean close shave but also help you avoid the irritation that comes with using a razor with double blades.
Forget about what you have heard from razor companies saying that double blades have less irritation than straight razors. If you have used these double blade razors before, then you know that after shave skin irritation is real.
However, when you use a single blade razor, you will experience less skin irritation or razor burn that is commonly experienced by men who shave their beards.
Usually, the less number of times a blade passes through your skin the less irritation you will have. When you use a razor with double or triple blades, you will have two or three strokes at every given time.
That means you will have two or three more skin irritation when you use double or triple blade razors. A straight razor has only one blade, which means you will experience less skin irritation.
It Is Environmentally Friendly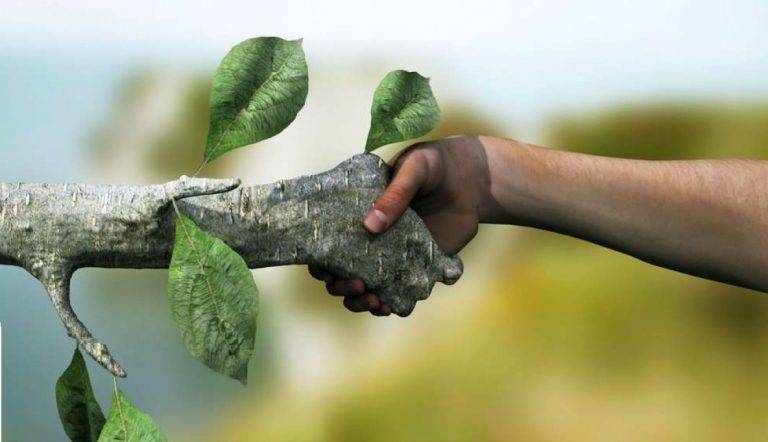 When it comes to shaving, nothing is more environmentally friendly than a straight razor. You have probably heard people say that plastics are not biodegradable.
Despite this well known information, people find it easier to dispose plastics on the ground than walk to a nearby trash can. Everywhere you go it is likely you will find plastics including disposable razors that build up with time.
However, with a straight razor you will reduce plastic waste that comes from disposing cartridge razors. This is because you will not need to dispose cartridges after using a straight razor.