The growing popularity of straight razor has sparked the thought of trying one yourself. Your buddies have told you how a straight razor gives you the perfect "close shave".
But while you are excited to buy a straight razor, the numerous options have somehow left you perplexed. The first question that pops up in your mind is what size straight razor should I use?
To help you solve your dilemma, we will provide you a run through about the different aspects related to a straight razor's size. We hope that you will find your answers in the following lines.
The most basic thing you need to understand is that straight razors available today have a strong historic origin. A straight razor is essentially a razor with its blade folded into its handle. The earliest straight razors were designed similar to knives.
And today's straight razors are designed similar to the older ones, maintaining the tradition.
The two main parts of a straight razor are the blade and the handle.
You may have to learn techniques that are exclusive to straight razor for using it safely and efficiently. But what's important is that you invest in a straight razor that has the right blade size.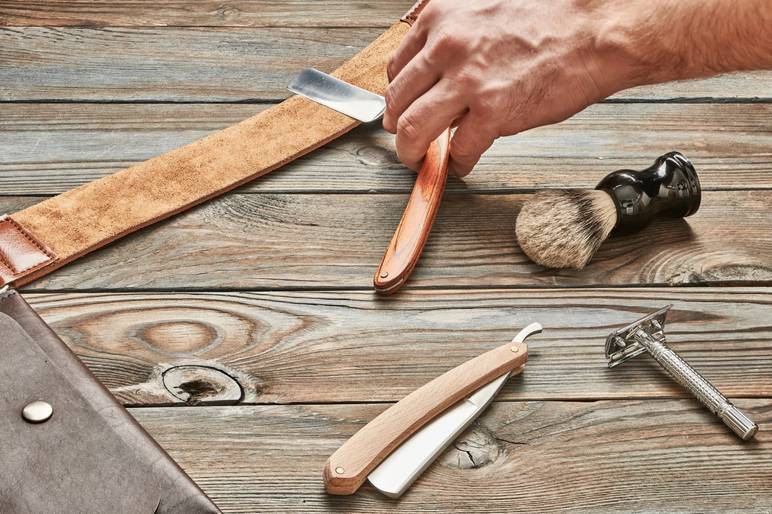 It is the blade size that decides how smooth your shaving experience will be. If you buy a large-sized straight razor, chances are high that you will experience difficulty in shaving the areas around the ears, under the nose, etc.
On the other hand, opting for a smaller blade will enable you to maneuver it more easily while shaving. This means that you get a close shave that no other razor can provide.
Therefore, size matters and its matters big time for someone who is new to straight razor!
What size straight razor should I use? To answer this question you need to have proper knowledge about the different blade sizes.
A straight razor's blade size can be determined by the blade's width. This width is the calculated distance between the cutting edge and the blade's back portion.
It is represented as fraction like 13/16, 5/8, 4/8, etc. The fraction essentially represents the blade size divided into an inch. For example, 8/8= 1 in, 13/16= .813 in, 4/8=1/2 in, etc.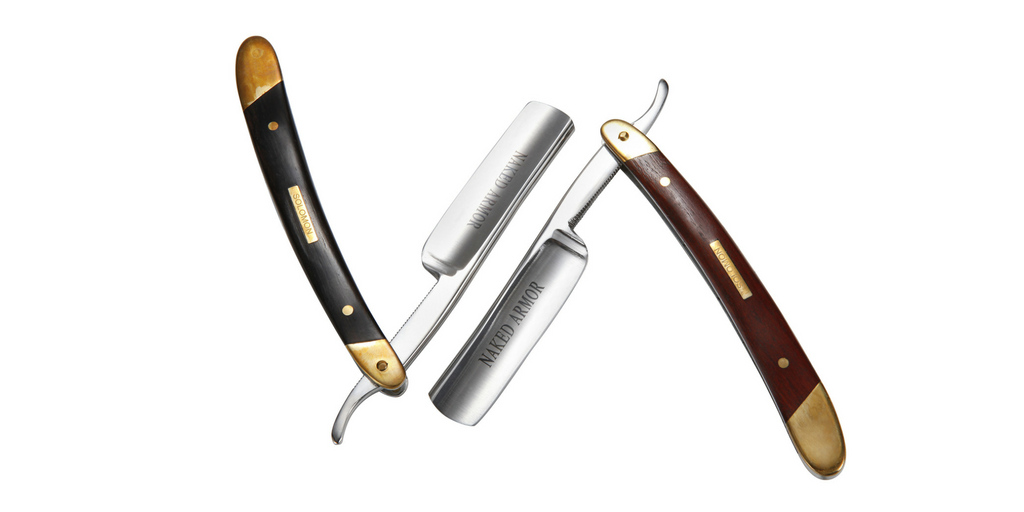 Now you may ask how are these widths different?
Well, the debate on this question is still on. However, several experienced users opine that straight razors with large widths are good for heavier beards.
That's because the added size and weight smoothly plow through the whiskers like red hot knife on butter. But the narrower blades can be easily maneuvered, and are safer than the larger ones.
To be truthful, wider blades cannot be maneuvered as easily as the narrow ones. But if they are honed properly, shaving your facial hair will be thoroughly enjoyable.
That is why most pros and newbies prefer 6/8 or 5/8 blade size for their straight razor. The 5/8 blade size works perfectly well for all experience levels.
If you are new to straight razor opt for this size to get the ultimate shaving experience.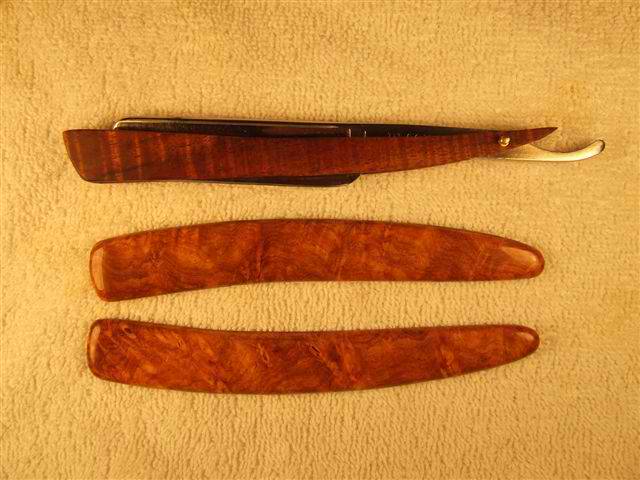 Generally, a straight razor's handle is curved and sized a bit longer than the blade. This allows the blade to be easily folded into the handle. It also prevents the blade from rotating any further.
The handle safeguards the blade while preventing any untoward incident when the blade is not in use.
And more importantly, it provides support and balance while shaving with a straight razor.
While selecting a straight razor, you need to focus on what material the handle is made from. Lighter material like plastic might disrupt proper maneuvering, while the heavier ones like wood enables you to maintain balance when shaving.
It is crucial to ensure that your straight razor is well-balanced. Only when the razor is balanced will it deliver more consistent and closer shave.
There is a strong relation between the size and weight of the straight razor. As mentioned earlier, balance is crucial in any straight razor.
The weight and length of both handle and blade determine how well-balanced a straight razor is. The weight of the handle should equal that of the blade.
Irrespective of what material the handle (or scale) is made from, it should ensure that the razor is balanced perfectly. The mechanics of a straight razor's balancing works on principle of counterweight.
A quality straight razor must be equipped with a pivot pin that acts as the center of balance (on opening).
A straight razor can be called well-balanced only when on opening it balances properly on the pivot pin.
This balance should be a result of the corresponding distribution of weight of both blade and handle, in a way that one counterbalances the other.
A properly balanced straight razor should be easy to maneuver while shaving and also safe to handle.
So, while size is important for effective shaving, the weight of a straight razor determines its balance. And without proper balance, a straight razor is not only useless but also dangerous.
On a final note, it doesn't matter if you are a pro or a newbie; always opt for a reliable and quality straight razor. This is an investment that will boost your confidence, appearance and skill.
Your facial hair thickness and your experience in using a straight razor will help you zero in on the right size, especially now that you have read this article.
Are you still asking what size straight razor should I use? Check out blades by Naked Armor. They are a great choice for both experienced users and novices.
The Naked Armor straight razor blades efficiently cover an impressive area on each shaving stroke. This is because Naked Armor blades are made from Japanese knife stainless steel equipped with hardness ranging between 61 and 65 HRC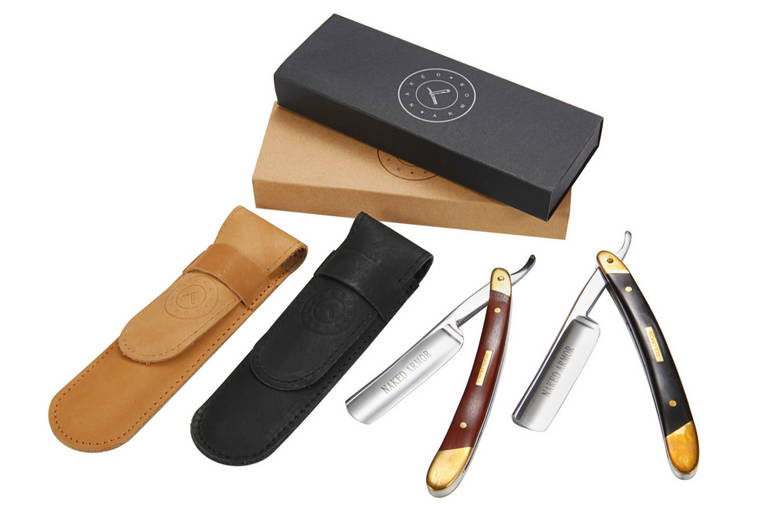 Naked Armor straight razor blades are easy to clean and maintain. And their durability is well-guaranteed. These blades can easily handle tough shaving tasks, leaving you with nothing but baby-smooth skin.
So, without any delay, visit Naked Armor to get access to the most efficient and durable straight razor blades.