Hot shaving with a frothy lather can be truly rewarding! But while you can always visit a barber to get it done, you can also buy your very own shaving scuttle and have a relaxing shave every time you want to.
We'd recommend you to do the latter because it saves a huge chunk of your time and money.
But with so many shaving scuttles out there, which one should you choose? Also, even when you get the scuttle, how exactly do you use one?
Well, in case you're a newbie who's wondering how to use a shaving scuttle--here's everything you need to know-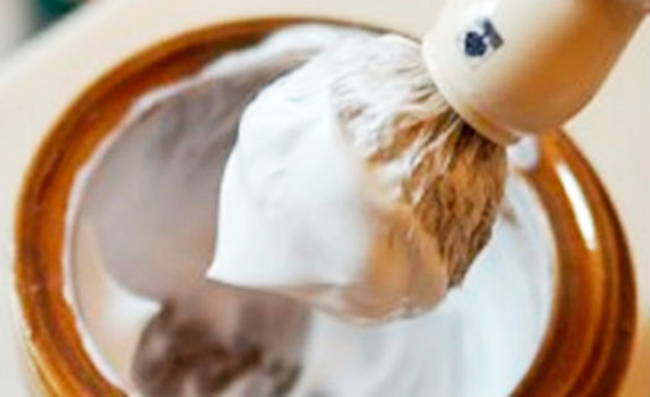 What Are The Basic Functions Of A Shaving Scuttle?
Shaving scuttle is small bowl which is filled with water and shaving froth for a quick shave.
The functions of your scuttle will usually depend on the brand you choose. For instance, the stainless steel bowl porcelain scuttle from Savanna comes loaded with simple and incredibly functional features which will simplify your shave and make it hassle free.
When you decide to choose a scuttle go for a lightweight one so that it's easier for you to hold it with one hand.
The shaving scuttle from savanna is pretty lightweight because it's made from high quality ceramic. This means, you can easily hold the scuttle with one hand while showering.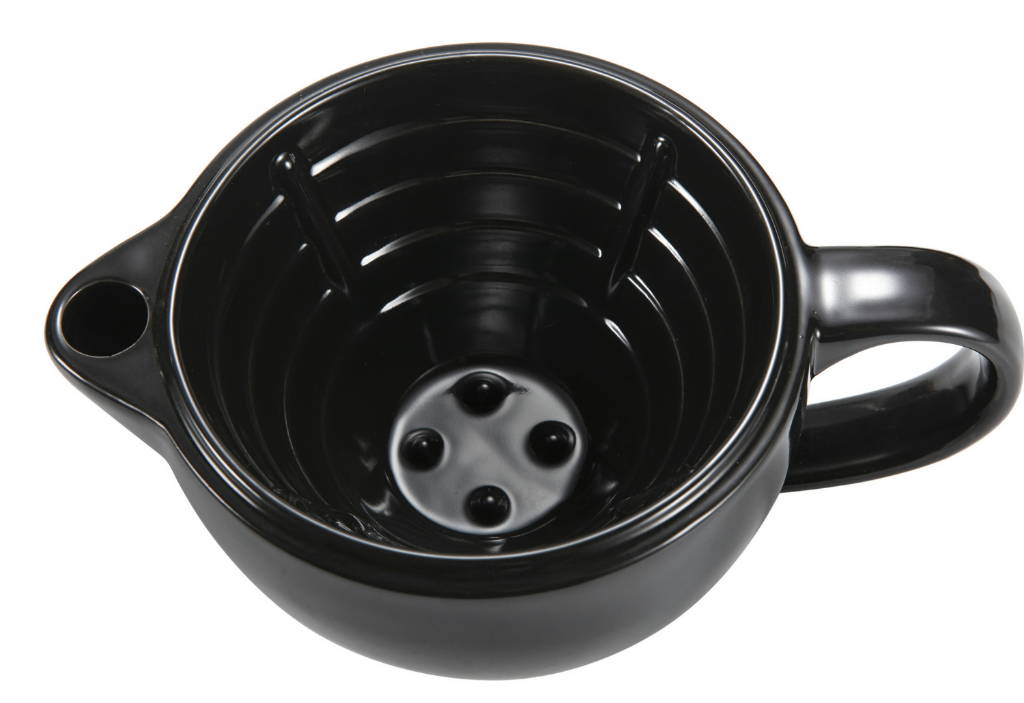 Another feature that you should consider is the space of your scuttle. Like the Savanna scuttle, your chosen product should have at least a 10 oz chamber that is to be filled with hot water.
It should also come with vertical bars that'll prevent your brush from sliding down.
A good and functional scuttle also comes with horizontal ridges that catches soap in the middle of the brush bristles, so that you are able to create a thick lather which can then be smothered on your beard and moustache.
A couple of high quality scuttles also come with a cork that traps the heat of the water, while it's still hot.
Savanna's shaving scuttle is backed by this feature, and unlike many other products, this cork is environmentally friendly.
How To Use A Shaving Scuttle?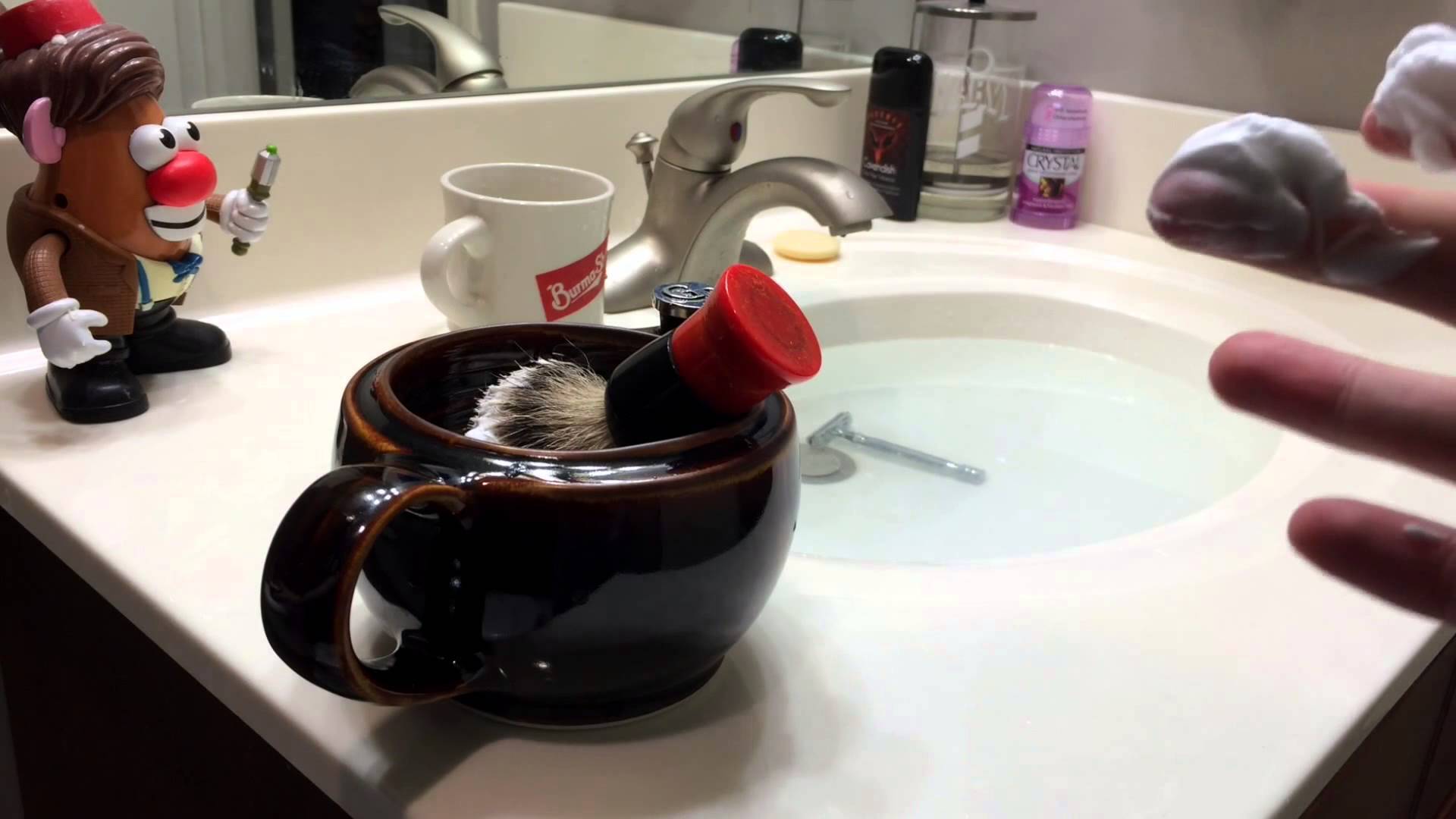 Fill your scuttle with warm water- This is the first part of shaving with a scuttle, and guess what? This itself; is the trickiest part. You can fill up your scuttle with tap water from your bathroom.
(These are one of those rare moments, when you get to gauge the efficiency of your scuttle). After this, pour the warm water in your scuttle.
As you pour the water, take another container, something like the shave bowl apothecary shave mug, and pour some extra water there. This extra water is for dipping your razor.
Now that you've added the water cork up your scuttle (to seal the temperature) and drop your soap in it. You can then mix it with brush and apply the warm, frothy lather on your beard.
Another way to fill your scuttle is by directly placing it under the coffee warmer. Once you fill your mug with warm water, soak your brush for a couple of seconds and then pour this perfectly heated water in your scuttle.
Like the older method, here too, you'll have to seal the temperature with a cork. This method is particularly ingenious as it lets you whisk up a warm lather that continues to stay warm till the very end.
Not only does it feel good, but it also works excellently well.
Finally, the third and the laziest method, is to carry your scuttle in the shower and fill it with warm water while showering. You can then dunk the soap and create a good lather which can be then smothered on your face.
Dip your shaving brush and safety razor in the scuttle- Once the scuttle is filled with warm water; dip your safety razor and your shaving brush in it.
This will not only warm the razor, but it'll also soften the bristles of your shaving brush. After this, get your shaving puck and place it on your soap tray.
Keep it this way so that's decently warm. At this point, you can always take a short shower or bath. In case you're not up for a shower, sit for at least ten minutes before you start.
(P.S-: Always use high quality shaving brushes, because the low quality variants tend to melt if kept in hot water for too long. This is because most of these cheap brushes are held in place with cheap gum or polymers.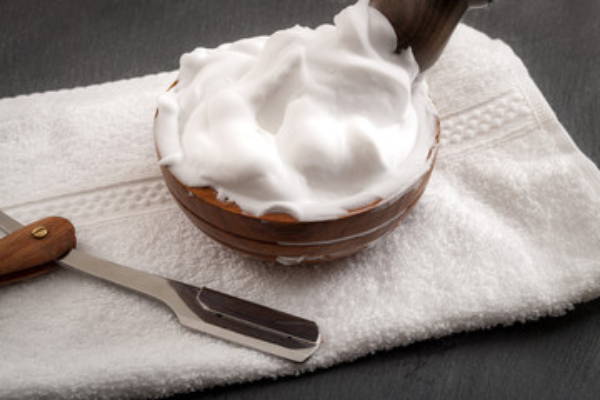 In case you're not too sure about what to choose, try using a badger friendly brush from Naked Armor. These brushes are pretty stiff and they let you create enough tension for building a soft, frothy lather.
The results are definitely not the same with cheaper brushes. A high quality brush will perfectly stand in your mug and its handle will always be above the rim.
Remove the brush from your face- Once you've given the brush enough time to settle in, remove it and start swirling it with the soap in order to create a soft lather.
In case you're looking for a warm, soft and frothy lather create it in the dish. If, however, you want lesser lather smother the brush along your face to create it.
But irrespective of the method you choose, always make sure the lather and the brush is warm enough.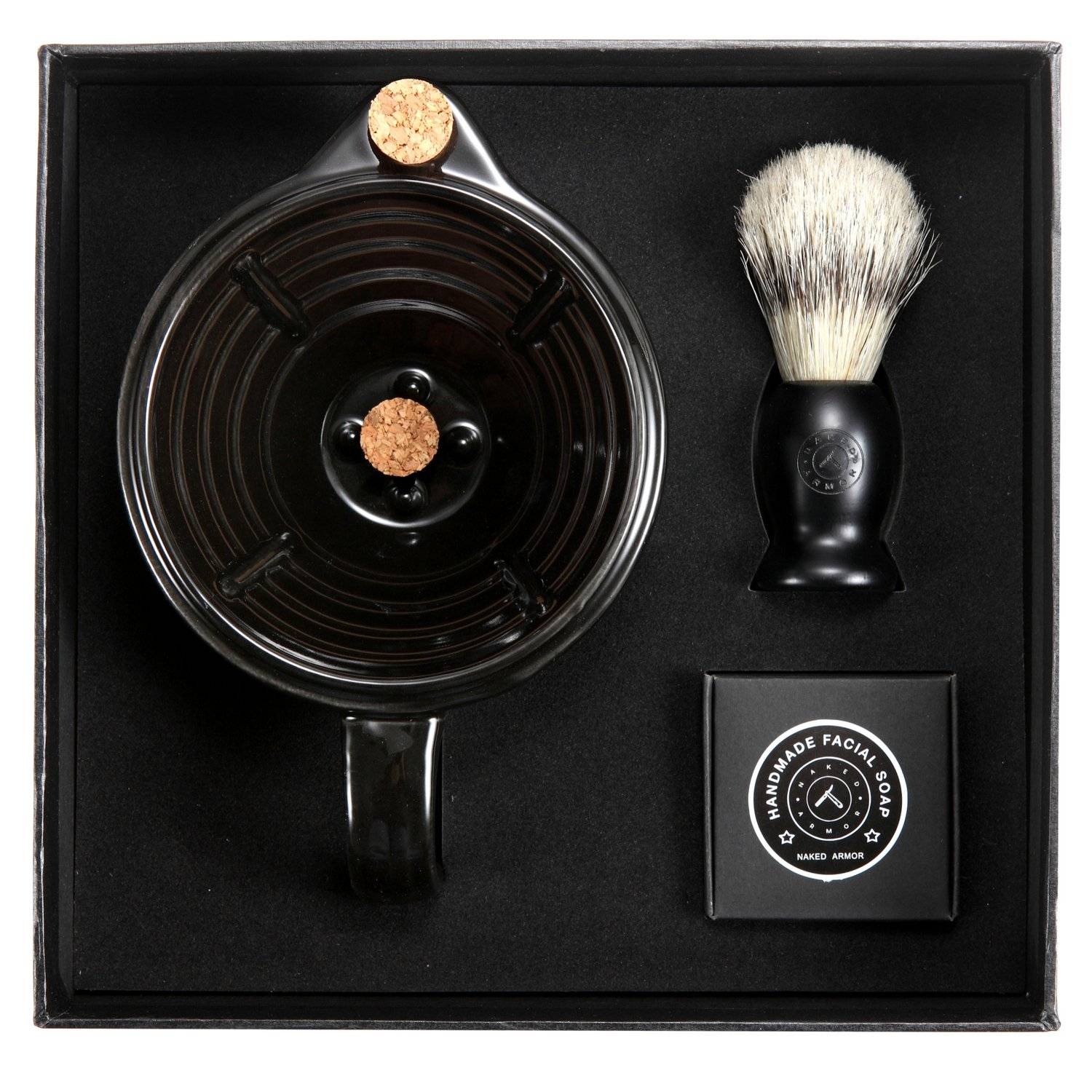 You can use a stainless steel bowl (Stainless Steel Bowl Porcelain Scuttle from Naked Armor) to shake out the excess moisture and keep your shaving puck perfectly ready for the next shaving session.
Put your brush back- After you've applied the lather on your face; place it back in the scuttle to keep it warm. I'd ideally recommend you to remove the water and leave your soap in the scuttle.
This works perfectly for me. But if you're looking to keep your soap dry, simply remove it and place it on your soap dish.
Final thoughts
Once you follow these guidelines, shaving with a scuttle will be easier than ever!